Come with me into Tansky House, where I'll give you a behind-the-scenes peek at the world and inspiration for the book. Reader Beware: SPOILERS follow!
First, let's judge a book by its cover. The house on the cover art was inspired by the historic Carson mansion in California, which Wikipedia calls, "the most grand Victorian home in America." I knew I wanted Queen Anne style architecture for my story, and the house has already served as inspiration for several haunted house digital models, so it fit my needs perfectly.
But what about the interior?
This piece of inspiration came from another real-life source: a house listed for sale, that had a secret jail hiding inside its walls. A former sheriff's residence, now an inconspicuous single family home.
You'll notice that kitchen door looks very familiar…
As for the events of the story itself? Well, at the start of the book, it's claimed that "the following horrors are inspired by true events." While this is an overt nod to horror films where even the most outlandish story is claimed to be true, it's also not a lie…
Many of the events in the book are taken straight from the headlines.
For example: the man who found a woman living in a crawlspace in his celling.
In addition to story moments ripped from the headlines, I binged horror movies, books, and television shows. The one that left the most profound mark on my own story has to be the one that arguably started it all: The Haunting of Hill House by Shirley Jackson.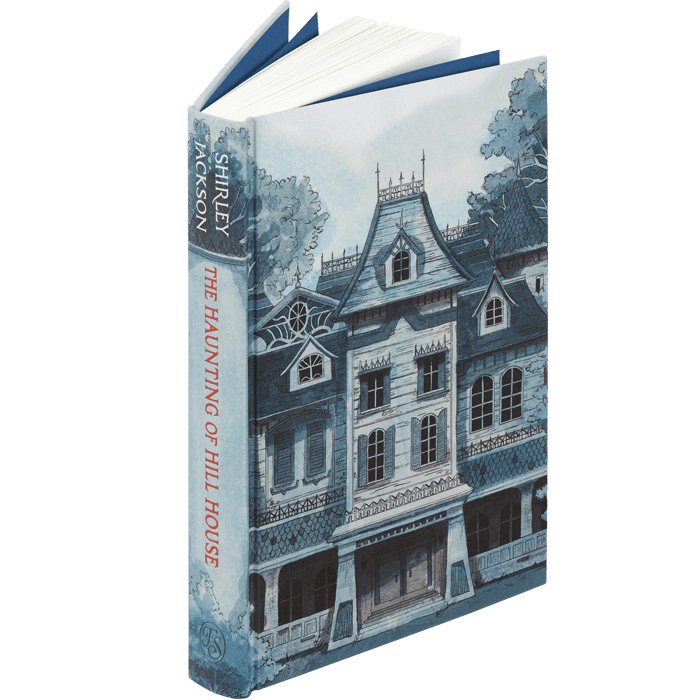 The Haunting of Hill House was my favorite read while I was researching and diving deep into haunted house stories. It's safe to say, part of what I loved was the ambiguity. You, as the reader, had to choose what to believe. Was the main character losing her mind? Was the house truly haunted? Or was she manifesting the paranormal herself?
On the whole, interactive stories let the reader choose what to believe while reading: and thus make different choices. There are many different possible explanations as to what's happening inside the house for HAUNTED, and I left bread-crumbs for you to collect based on your own beliefs. I have my own version of events, as will you. I'm excited to hear what people think they've experienced while exploring Tansky House.
Have you gotten HAUNTED yet? Let me know your thoughts below. Haven't jumped in yet? Consider this your official invitation to spend three nights in the most haunted house in America…if you dare!
-JS